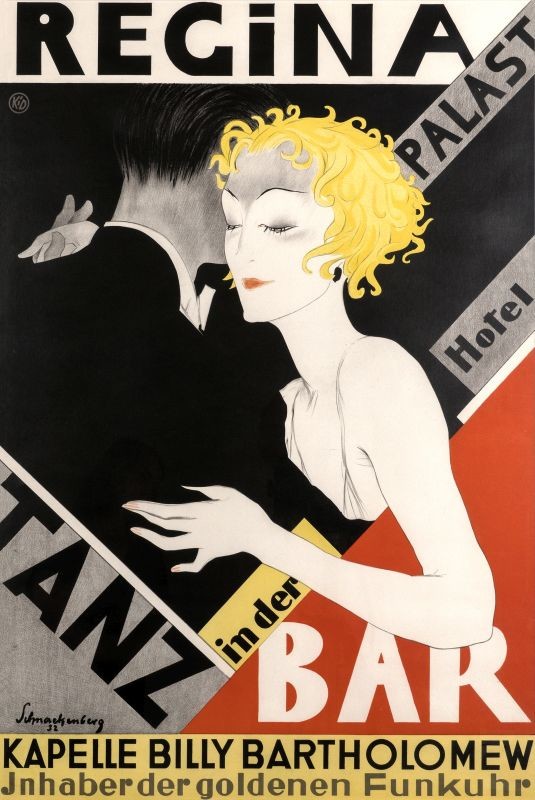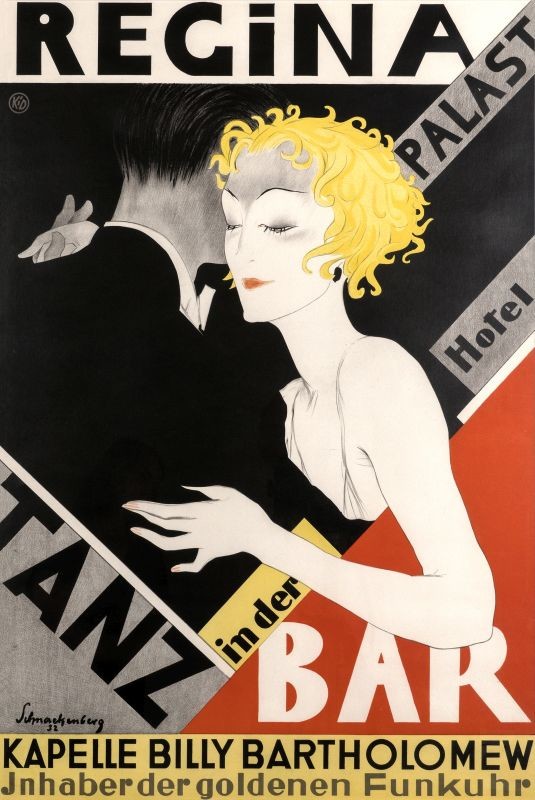 ---
Regina Palast Hotel - Tanz Bar
,
1932
Schnackenberg was known as the "Toulouse-Lautrec of Germany" for good reason -- like Lautrec he produced few posters, but all of them are considered masterpieces of a decadent and stylish world. In Schnackenberg's case, that was the exotic, erotic, exquisite and twisted world of expressionist pre- and post-WWI Munich. This rare poster to promote a dance in the Regina Palast Bar featuring the talented Billy Bartholomew Band is a stunning intersection of jagged diagonals. It focuses in on a chic dancing couple, lost in the music and each other as if in a dream. It is one of the masterpieces of Art Deco.
22.8'' x 34.3'' / 58 x 87 cm
Framed Size: 31.3'' x 43'' (79 x 109 cm)
Lithograph | Backed on Linen
over $10,000
VIEW MORE POSTERS LIKE THIS...